Queensland Major Projects Pipeline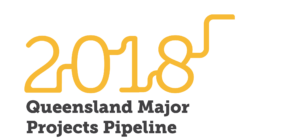 Jointly produced by the Queensland Major Contractors Association, Construction Skills Queensland  and the Infrastructure Association of Queensland.
The Pipeline is an evolution of the annual QMCA Major Projects Report, which for the past 10 years has provided deep insights into the scale of major projects in our State, informing government and wider industry participants. The pipeline is produced with the continued support of CSQ and IAQ.
Sincere thanks also to BIS Oxford Economics for their expert guidance and compilation of the project listings and detailed economic analysis.
Download the 2018 Queensland Major Projects Pipeline Report HERE