2021 Innovation & Excellence Awards
The annual QMCA awards are back to celebrate the outstanding work that our members, partners and suppliers undertake in Queensland.
Our Award Event will welcome over 500 leaders from the contracting, engineering, consulting, government and industry environments.
This year we'll continue to showcase the brightest and best that our industry has to offer.
Submissions are now open for the 2021 Queensland Major Contractors Association (QMCA) Innovation and Excellence Awards to celebrate the outstanding work of our industry.
Award Categories
There are seven categories in this year's awards designed to reflect the people and projects from across our industry. To learn more about each award and to submit an expression of interest, please click on the links below:
Contractors, design consultants, subcontractors and suppliers are invited to submit their entries in their chosen category.
Award Criteria
Please CLICK HERE to download the criteria for each award.
Award Timings
Expressions of Interest Open – 6 September 2021
Expressions of Interest Close – 24 September 2021
Award Submissions Open – 18 October 2021
Award Submissions Closes – 3rd December 2021
Award Judging  – From 13 December 2021 to 14 January 2022
Panel Presentations – 17 January 2022
QMCA Awards Long Lunch – 11 February 2022
Award Submissions
This year the award submissions comprise three elements:
Part 1 – Online Expression of Interest – Deadline 24 September 2021
Your EOI should be no more than 250 words using the Expression of Interest Form on the relevant award page. Your Expression of Interest is intended to provide a very simple overview of the project to ensure relevance and eligibility against the award criteria.
CLICK HERE FOR AWARD CRITERIA
Part 2 – Online Submission – From 18 October 2021 to 3 November 2021
Comprising no more than 500 words using the Submission Form on the relevant award page, your award submission should represent achievements that showcase innovation and excellence in the Queensland civil infrastructure sector and files can be submitted as part of the entry submission.
CLICK HERE FOR AWARD CRITERIA
Part 3 – 30 minute panel interview and Q&A – 17 January 2022
A 30 minute panel interview will be held with the judges for your nominated category on 17 January 2022. This will be a 15 minute presentation to the judging panel followed by a 15 minute Q&A.
Don't miss your opportunity to be recognised!
Winners will be announced at the QMCA Innovation and Excellence Awards Luncheon on Friday 11 February 2022. The awards luncheon is an opportunity to celebrate the achievements of our industry and network with Queensland's leading civil infrastructure operators.
---
Entry Fees
Expression of Interest
There is no charge to submit an expression of interest.
Award Submission
A non-refundable entry fee of $2,000 +GST Applies to all entries. QMCA will invoice entrants upon submission of an entry.
---
Enter the Awards
To enter the awards, please complete an expression of interest using the form below:
---
Awards Supporters
QMCA would like to acknowledge and thank our supporters, without whom the 2021 Innovation and Excellence Awards would not be possible.
Become A Supporter
QMCA's Innovation and Excellence awards are our industry's major celebration as we recognise the people, projects and innovations that define our success.
Taking place on 11 February 2022 and spanning 7 categories, over 500 senior leaders, decision-makers and industry professionals will pack Brisbane Convention and Exhibition Centre to be part of this outstanding event.
Being a supporter is a great way to connect your brand with our membership and the wider construction and infrastructure sector. Click here to download a sponsorship prospectus and find an opportunity that is right for your brand.
---
---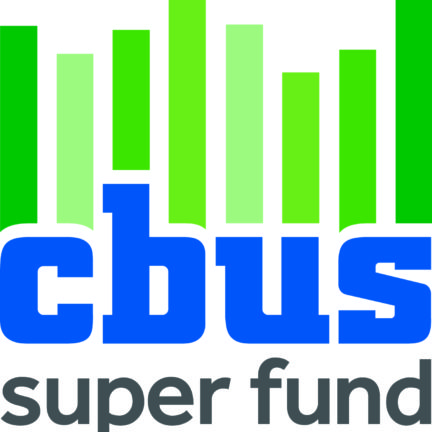 Cbus Super Fund
Project of the Year $100m+ Award Sponsor
---
Coates
Project of the Year Under $100m Award Sponsor
Coates is Australia's leading equipment hire provider, operating across a range of markets including engineering, mining and resources, infrastructure, manufacturing, construction, agriculture and major events.
In FY21, Coates celebrated 136 years of commitment to supporting their customers who help build Australia.
With a national footprint of over 150 branches, more than one million pieces of equipment and over 1,900 highly skilled employees, Coates provides expert equipment solutions for nearly 19,000 customers.
This includes end-to-end solutions for temporary works, traffic management, water management, industrial shutdowns, maintenance, training services and events.
So give Coates a call on 13 15 52 or visit coates.com.au and let's make it happen.
---
Coffey Testing
Event Partner
At Coffey Testing, Quality Assurance and Independent Geotechnical Testing is what we do and what we provide to our clients in the most efficient and commercial manner. Aggregate, concrete and soil testing requires a diligent approach and focus to ensure accurate results.
We take pride in our work which allows our clients to have comfort knowing they are getting results that have been tested in line with relevant statutory standards by scientific minded people who care about their work and the impact it has on construction projects.
As one of Australia's largest construction materials testing providers, we are looking to build long term relationships based on genuine partnerships where buy in to the all-round success of our client's projects is paramount to the way we operate.
Please get in touch with us so we can look to explore ways in which we can assist you reduce your risk, improve your operations and client relationships through the delivery of our people.