2020 Queensland Major Projects Pipeline Report
Introducing the 2020 Queensland Major Projects Pipeline Report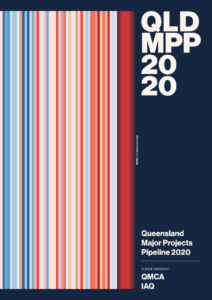 The Queensland Major Projects Pipeline Report is the definitive guide to the major construction works that will define the success of Queensland's Contracting Sector.
Authored by BIS Oxford Economics, Queensland Major Contractors Association and Infrastructure Association of Queensland, the report is a mainstay of government policy, media commentary and influence, as we actively pursue and deliver the transformational projects that employ our people, connect our communities and drive the long term economic and social wellbeing of the state.
Launched via a gala event in Brisbane and regionally in Townsville and Toowoomba, the 2020 Queensland Major Projects Report will be the essential guide to our industry and the projects that Queensland needs for long term financial and social prosperity.
With 2020 being a pivotal year for infrastructure in Queensland, partnering with the Queensland Major Projects Pipeline Report offers outstanding opportunities to connect your brand with the sector, its stakeholders and supply chain.
As we head into 2020, we have reasons to be optimistic about the future of our industry in Queensland as major projects such as Inland Rail, Cross River Rail, Brisbane Metro and upgrades to the M1, Bruce Highway and essential water infrastructure development begin in earnest. In addition with Local Government and State Election schedules for March and October we expect there to be major works announced across the state, meaning that there has never been a better time for brands to be positioned as champions and supporters of the industry.
The five-year infrastructure pipeline of major projects has grown in Queensland by over $10bn in the last 12 months according to the latest Queensland Major Projects Pipeline reported. Produced by Queensland Major Contractors Association (QMCA) and Infrastructure Association of Queensland (IAQ), the report utilises data sourced directly from government and the private sector, to provide state-wide visibility and awareness of Queensland's infrastructure plans.
Explore the report and download your copy
PROJECT PIPELINE GROWS TO $50BN
The report details the pipeline of major infrastructure projects within Queensland across the next five years totalling over $50bn in planned, funded and in construction works.
QMCA CEO, Jon Davies "We are delighted to see significant growth in the pipeline, with works totalling $50.6bn scheduled between 2019/20 and 2023/24."
"However, there is still an element of risk around the total figure as $23.2bn of work is not funded at this stage. This is mostly down to planned resources and energy projects which take considerable time to plan, fund and gain approval."
"Overall there are reasons to be optimistic, with many major projects such as Inland Rail, Cross River Rail, Brisbane Metro and upgrades to the M1, Bruce Highway and essential water infrastructure developments beginning in earnest."
"There is also good news for regional Queensland with significant increases in funded work in the pipeline for the Darling Downs-Maranoa, Townsville and Fitzroy regions, with smaller increases for the Gold Coast, Sunshine Coast, Wide Bay and Cairns regions," said Mr Davies.
Explore the report and download your copy
ENVIRONMENT CENTRAL TO SUSTAINABLE INDUSTRY
The report also highlights the need for the infrastructure industry to meet the changing view of the Australian public and to focus on greater sustainability, reduced environmental impacts and the development of infrastructure to mitigate the effects of a changing climate.
IAQ CEO, Priscilla Radice detailed the changes industry must make to meet environmental challenges head-on, "Environmental sustainability is a visceral issue for many Australians, particularly with recent disastrous bushfires across eastern Australia and crippling droughts and floods."
"As an industry, we are expected to deliver major projects but to do so with as minimal environmental impact as possible. Measures include taking steps to address the root causes of anthropogenic climate change and minimising the carbon footprint of our industry."
"Sustainability isn't just about environmental matters it's much broader – our economic sustainability is linked to diversity as this provides resilience. Queensland is faced with immense challenges as we transition to a low carbon world, but those challenges also provide extraordinary opportunities. To realise the benefits, we need long term positive transition plans for regional communities and greater trust between the public and private sectors to invest together in innovative ways," said Ms Radice.
Events
Toowoomba
On 29 October, the Queensland Major Contractors Association (QMCA) and the Infrastructure Association of Queensland (IAQ) with assistance from the Toowoomba and Surat Basin Enterprise (TSBE) and Regional Development Australia (RDA) will present the 2020 Queensland Major Projects Pipeline Report; the definitive guide to the major projects that will shape our State across the next five years.
Authored by BIS Oxford Economics, QMCA and IAQ, the report is a mainstay of government policy, media commentary and influence, as we actively pursue and deliver the transformational projects that employ our people, connect our communities and drive the long term economic and social wellbeing of the State.
A keynote address will be provided by Toowoomba Regional Council Mayor, Paul Antonio and a panel discussion will follow.
Booking is essential, and we would encourage you to book your place as soon as possible to ensure attendance.
Date And Time
Thu., 29 October 2020
7:00 am – 9:15 am AEST
Location
Picnic Point Function Centre, (Grand Vista Room), 164 Tourist Road, Toowoomba, QLD 4350
Brisbane Event Wrap Up
What were the outcomes of the launch of the 2020 Queensland Major Projects Pipeline Report? Check out the event wrap up video.
Brisbane Event Broadcast
Unable to attend the launch event? Watch the recording and hear what lies ahead for infrastructure in Queensland.
Brisbane Event Gallery
Check out the images from our Brisbane event.
Collaboration Partners
QMCA and IAQ are thankful to the following Collaboration Partners. Without their support and commitment, producing the 2020 QMPPR Report would simply not be possible.
---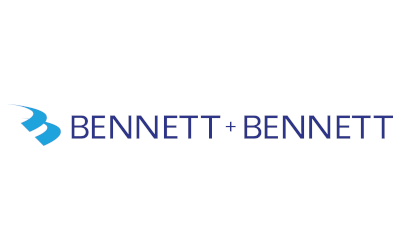 Bennett & Bennett
Bennett + Bennett is a multi-disciplinary consultancy specialising in Surveying, Town Planning and Spatial services.
Founded in 1968 on the Gold Coast, we have been privileged to play a significant role in key projects and areas of development legislation which have helped shape South East Queensland.
Our success and longevity within the industry comes from our experience, and ability to work with an outstanding array of clients who continue to put their trust in us. Through ongoing improvement, up-skilling and technology investment we remain current in an evolving market. By working closely with our clients we are able to tailor and adapt our solutions to best meet their changing needs.
Our services and large team allows us the flexibility to service Australia wide projects.
For more information: www.bennettandbennett.com.au
---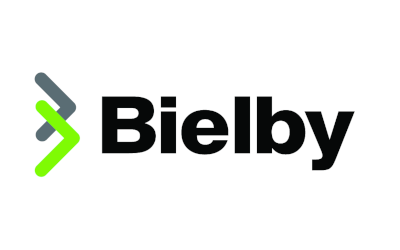 Bielby
Bielby is a wholly owned and operated Queensland based civil engineering company providing leading infrastructure design and construction expertise to clients across Australia.
Working collaboratively with our clients and project partners, we are extremely proud of our history of 100% repeat business and no litigation or third party intervention in all contracts delivered.
We are passionate about optimising value for our clients, and have achieved this by delivering professional service and expertise across all market sectors, including road, rail, ports and marine, aviation, resources and renewable energy sectors.
With a flat management structure, and the hands-on involvement and commitment of the company's owners, the Bielby culture is founded on collaboration, integrity, agility and solution driven outcomes.
Highly successful for the past four decades , Bielby is currently embarking on an exciting period of increased growth and diversification, and is seeking talented and like-minded individuals to become key members of the Bielby team.
For more information please visit www.bielby.com.au 
---
BMD
BMD has grown from a small, family owned company to become one of Australia's largest, privately-owned engineering design, construction and land development contractors. BMD's major infrastructure unit, BMD Constructions, offers civil construction services with expertise, experience and resources applied across the industry sectors of transport, defence, rail, port, resources, and oil and gas. Since 1979, BMD has employed a relationship based business model, founded on certainty, collaboration and performance.
With more than 1,700 staff throughout Australia, strong management systems, and an uncompromised commitment to excellence, BMD provides comprehensive and innovative solutions to clients to ensure the timely and safe delivery of high quality projects across the country. BMD engages in projects as a principal contractor, managing contractor, and in joint venture with other major contractor and design partners, to deliver projects ranging in size from $1 million to over $1 billion.
---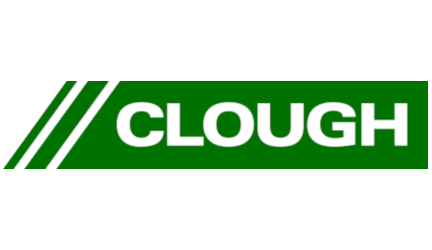 Clough
Clough is a pioneering engineering and construction company established in Australia in 1919. Clough delivers challenging high performing assets for the infrastructure, resources, and energy industries underpinned by a dedication to problem solving and getting the job done safely and efficiently. Today, Clough manages a global workforce of over 2000 people from operating centres across Australia, Papua New Guinea, Asia, Africa, UK, and North America that strive for the best in everything, setting new safety and performance benchmarks every single day.
For more information please visit Clough's website or contact Ivor Peries Head of Business Development, East Coast & PNG
---
Fulton Hogan
Fulton Hogan builds infrastructure that enhances the lives of communities across Australasia. We bring new innovative technologies, coupled with effective project management practices, to every construction project we're part of. Our work spans brownfield and greenfield sites across a range of disciplines in the civil construction, roads, airports, ports, water and wastewater, communications, rail, energy and resources sector.
For more information visit Fulton Hogan's website
---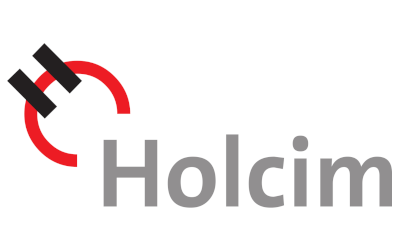 Holcim
Holcim has been delivering construction materials in Australia since 1901, originally serving the industry under the well-known Readymix and Humes brands. Today, Holcim continues to supply high quality products and solutions including aggregates, sand, concrete and precast concrete products to a wide range of civil, residential, commercial, mining and infrastructure projects across the country.
Holcim operates right across the Australian continent with more than 2,500 dedicated employees helping to supply construction materials from a network of more than 200 concrete plants, 900 mixer trucks, 60 quarries, 12 Humes precast manufacturing plants.
Our major projects business supplies construction materials to major projects and remote communities through mobile concrete batching plants and on-site contracting facilities. Our contracting operations include mobile crushing, screening and quarrying equipment – giving us the ability to go anywhere.
For more information visit www.holcim.com.au or contact Lincoln Heitman, National Manager Holcim Major Projects, Mobile 0457 599 165, Email  lincoln.heitman@holcim.com
---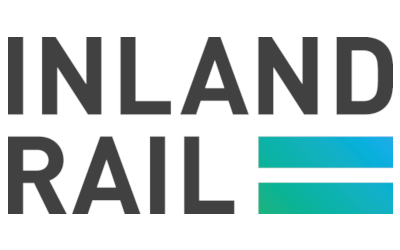 Inland Rail
Inland Rail is a shot in the arm for Australia's economy, generating $16 billion in economic benefits and over 16,000 direct and indirect jobs. Inland Rail will transform how everyday goods are moved around our vast country, creating more opportunities for regions to connect to cities and businesses to markets.
Spanning 1,700km and comprising 13 individual projects, Inland Rail is the missing link in our national freight network, providing transit times of less than 24 hours for freight trains between Melbourne and Brisbane via regional Queensland, New South Wales and Victoria. The Australian Government has committed $9.3 billion to the delivery of Inland Rail. Construction started in late 2018 and the project is expected to be operational in 2025.
---
iResolve
iResolve provides expert commercial services to the construction and engineering sectors. We are committed to advancing analytical solutions to commercial problems. Our affordable and effective services are founded on precise analysis and pragmatic advice.
Expert Services
Claims Management
Dispute Avoidance
Commercial Resolution
Commercial Management
For more information please visit iResolve's website
---
John Holland
John Holland is one of Australia's leading engineering, contracting and service providers to the infrastructure, energy, resources and transport sectors. As a wholly-owned subsidiary of China Communications and Construction Company International Holding Limited (CCCI), one of the world's largest infrastructure conglomerates, we have further strengthened our international project capabilities to remain at the forefront of technical innovation, bringing depth and specialist knowledge to projects worldwide.
Visit John Holland's Website
---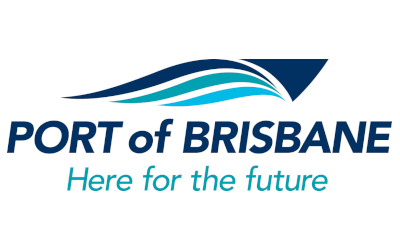 Port of Brisbane
The Port of Brisbane is a cornerstone of the Queensland economy – it is one of Australia's fastest growing container ports and the state's largest multi-cargo port.
Located at the mouth of the Brisbane River, Port of Brisbane is managed and developed by the Port of Brisbane Pty Ltd (PBPL) under a 99-year lease from the Queensland Government.
PBPL is owned by the APH Consortium (formerly known as Q Port Holdings consortium), comprising four of the world's largest and most experienced infrastructure investors. The members are: Caisse de dépôt et placement du Québec; IFM Investors; QIC Global Infrastructure on behalf of its managed funds; and Tawreed Investments Ltd, a wholly-owned subsidiary of the Abu Dhabi Investment Authority.
For more information, visit Port of Brisbane's Website
---
Seymour Whyte achieves success by finding innovative ways to always work collaboratively – resulting in new and smarter partnerships. Partnerships with our clients, joint venture partners and employees. Partnerships with our world-class global networks. Partnerships with our industry as a whole.
It is because of these partnerships, we are confidently taking on the most challenging, complex projects and finding the most sustainable and creative solutions for our clients. It is because of our high performing, collaborative, experienced and agile teams that Seymour Whyte is confidently bidding and winning work in new sectors – water (pipelines and dams), transport (rail) and renewables.
Seymour Whyte brings the expertise of a Tier 1, the agility and personal connection of a Tier 2 and the enhanced resources of a global construction expert – giving our clients the best of three worlds.
It's simple. We work with you.
For more information visit www.seymourwhyte.com.au or contact
Seppe Embrechts, National Communications and Engagement Manager
T : (07) 3340 4800
A:  Seymour Whyte, Brisbane Technology Park, 12 Electronics Street, Eight Mile Plains QLD 4113