Federal Election 2019
In the run up to the Federal Election on May 18, QMCA has called on the Coalition and Federal Labor to agree key commitments to support the infrastructure industry in Queensland, regardless of which party receives the honour of being chosen by the Australian people to form the next government.
The key priorities for QMCA and our members are:
Improved certainty and timing of project funding
An SEQ City Deal
Improved workplace relations
---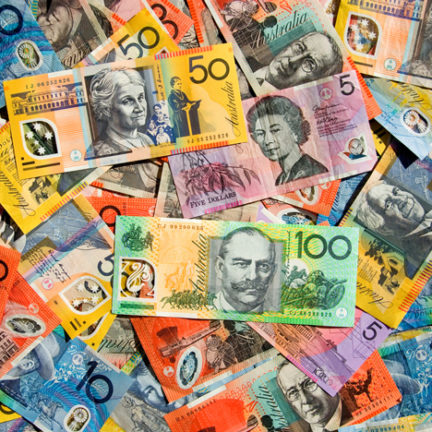 Funding
Federal funding is essential for the delivery of infrastructure in Queensland and QMCA would like both parties to commit to funding allocations based upon identified need rather than political imperative.
Funding Timelines
Within the current Federal Budget over $2.6bn has been earmarked for new projects in Queensland including $425 million for Bruce Highway upgrades, $800 million on a Gateway Motorway extension from Bracken Ridge to Pine River, and $287 million for the Cairns Ring Road.
With funds not due to be received into Queensland until 2023/24, QMCA would like to see a future Federal government commit to expediting these and other projects to address the 24% set-back in major project activity in FY20 forecasted in the 2019 Queensland Major Projects Pipeline Report.
National Partnership Agreement Roads
QMCA calls for both parties to commit to a fair and balanced renegotiation of the National Partnership Agreement when it expires in June. This critical agreement sets the funding split for major land transport projects between the Federal and State Governments and as such there is the potential for it to be used as political bargaining tool.
View the current schedule
---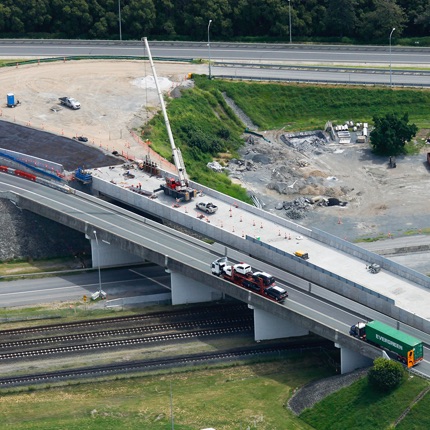 Roads
M1 8 Mile Plains to Tugun
In its most recent update of the Infrastructure Priority List, Infrastructure Australia has deemed the M1 from 8 Mile Plains to Tugun to be a high priority initiative as sections of the highway struggle to handle between 50,000 and 155,000 vehicles per day using.
We would welcome a commitment to fund an holistic solution to the complete section between 8 Mile Plains and Tugun rather than the current piecemeal approach which sees bottlenecks being moved along the highway from upgraded section to the next substandard section.
M1 Coomera Connector
A six-lane corridor of land has been identified and declared for a future road corridor between Loganholme and Nerang – east of the current M1. Named the Coomera Connector, the mix of road, public and active transport has the potential to significantly ease congestion on the M1 and to support the commercial development of the region and meet the needs of a rapidly growing population.
The Queensland Government has committed $5 million to undertake transport planning studies for the Loganholme to Nerang corridor in the Queensland Transport and Roads Investment Program 2018-19 to 2021-22. QMCA would like to see similar funding commitments from a future Federal Government and agreement to support the project subject to a positive business case review by Building Queensland and Infrastructure Australia.
---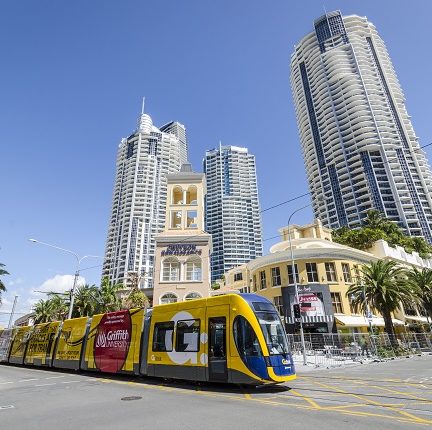 Rail
Cross River Rail
Cross River Rail is an important city building project for Brisbane that is currently being funded solely by Queensland State Government thus limiting their ability to fund additional vital infrastructure across the state. A future Federal Government should commit to funding 50% of the project construction cost to enable monies to be reallocated by Queensland Government to other high priority infrastructure projects across Queensland.
Gold Coast Light Rail Stage 3
Gold Coast Light Rail Stage 3 Broadbeach South to Burleigh Heads is the proposed third stage of a world class public transport system for residents and visitors to the Gold Coast. A Business Case has been prepared by Building Queensland and assuming a positive finding, QMCA calls for  both parties to firm up funding commitments that would allow the project to proceed in FY 20.
Beerburrum to Nambour Rail Upgrade
A future Federal Government should commit appropriate funds, in line with the 80:20 funding arrangements for National Land Transport Network projects of national significance rather than the current 50:50 split.
This 40km project located between Brisbane and the Sunshine Coast is a vital undertaking to increase safety, efficiency and reliability of a network under pressure from population growth
Intra-Governmental Agreement for Inland Rail
Queensland is the only state, through which Inland Rail passes, where there is not an Inter-Governmental Agreement in place, meaning that there is uncertainty around when the Queensland based projects will be able to commence. The next Federal government must commit to quickly expediting an agreement for an IGA between the Federal Government and the Queensland Government and addressing any outstanding issues regarding project alignment.
---
SEQ City Deal
An SEQ City Deal promises to be the glue that binds together overarching infrastructure and development strategies for one of Australia's fastest growing and most interconnected regions. The city deal will provide improved visibility around the planning and delivery of a pipeline of major projects that will underpin the needs of the region meaning that key infrastructure projects will be planned, agreed, prioritised and delivered based on need rather than political whim.
The QMCA therefore calls on both parties to commit to finalising a City Deal by the end of 2019.
---
IMPROVED INDUSTRIAL RELATIONS
Australian Building & Construction Commission
The Australian Building and Construction Commission (ABCC) is a necessary watch dog to ensure compliance with Australia's workplace laws in the building and construction industry. Whilst the ABCC has not been able to completely prevent flagrant breaches of the law by certain union officials, it has reduced the frequency and severity of such breaches.
The QMCA calls on both parties to commit to retaining the ABCC in order to maintain the rule of law and to prevent bullying and harassment of hard working Australians trying to earn a living without fear of intimidation