QMCA Board
The QMCA is governed by a Board comprising a Chair, Deputy Chair, Secretary, Treasurer and Board Members.
---
Brett Smiley
Chair
Brett Smiley is the General Manager Construction for Fulton Hogan in Queensland and the Northern Territory. With over 28 years' experience in the transport, building and resource construction and maintenance sectors, he has worked on the side of the client, consultant and contractor. Brett has extensive senior management experience in the delivery of major infrastructure and has fulfilled leadership roles on a number of iconic Queensland projects such as the Curtis Island APLNG project, Ipswich Motorway Upgrade Alliance (Dinmore to Goodna) and the Bruce Highway Upgrade (Caloundra Rd to Sunshine Motorway).
---
David Balmer
Deputy Chair
David Balmer is the Regional Manager, Queensland and Northern Territory for Acciona Construction Australia. David has 30 years' experience in the Australian construction and infrastructure industry. Throughout his career David has secured and led the successful delivery of nationally and internationally recognised projects across multiple sectors including roads, airports, rail, resources and marine with both public and private sector clients, most recently as the Project Director for the highly technical Kingsford Smith Drive upgrade.  Previously, David was the John Holland Executive General Manager Qld and NT, having started with the company soon after completing his Bachelor of Civil Engineering at Queensland University of Technology (QUT).
---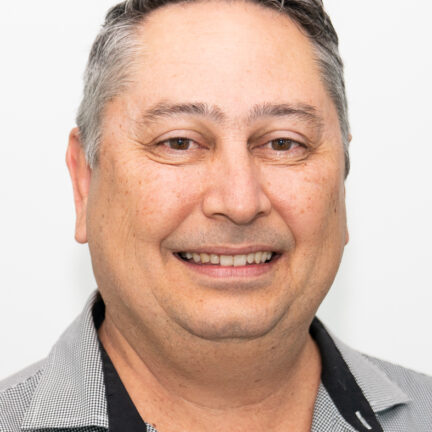 Terry Waterson
Secretary
Terry is the Engineering Manager Northern Region for BMD Constructions setting strategy and leading bids for major projects. Within his 22 years with BMD, he has held a variety of roles including GM SE Qld, QLD Operations Manager, and GM NSW/ACT. Prior to joining BMD, Terry worked for Leighton Contractors (now CPB) as a Project Manager and prior to that in the quarrying and concrete industry with Pioneer (now Hanson). Projects he has been involved with span a wide range of infrastructure spanning four states for over 30 years with his most recent experience including the New Parallel Runway at Brisbane Airport and the first stage of the Inland Rail project.
---
Gillian White
Treasurer
Gillian White is a Project Manager with CPB Contractors.  She has more than 15 years' experience tendering and delivering construction and infrastructure projects spanning the road, rail and building sectors in Australia, Papua New Guinea and New Zealand. This includes project management and engineering design management on significant landmark projects such as Brisbane's Inner Northern Busway, King George Square Station and One One One Eagle Street, as well as PNG's National Football Stadium and Melbourne's Southern Cross Station.
---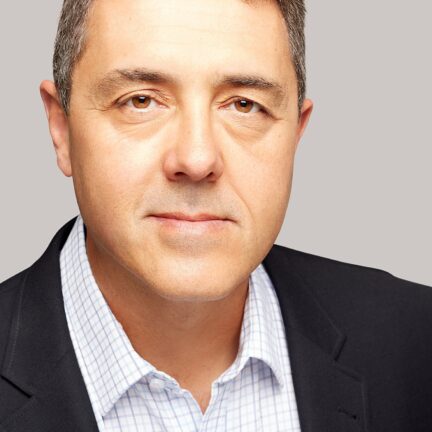 Mark Angove
Board Member
Mark Angove is the Decmil Regional Manager for Queensland, New South Wales, and the Northern Territory. Mark has 30 years' experience in the construction and infrastructure industry and has experience across a variety of senior project leadership and executive corporate roles including General Manager, Managing Director and Chief Operating Officer. Mark is passionate about creating operational excellence  through behavioural change and improved processes. He is a strong believer in the effectiveness of strong values in the underpinning of change in an organisation.
---
Ryan Baden
Board Member
Ryan Baden is the Chief Operating Officer at Martinus. With more than 15 years' experience delivering operational excellence within the rail industry, Ryan has successfully led and delivered major brownfield and greenfield rail projects across Australia and New Zealand. Armed with extensive technical knowhow and an in-depth industry understanding, he played a crucial role in expanding the business and bringing together a strong team of rail professionals. Ryan is a visionary leader who is passionate about the rail industry and its people. His focus remains on ensuring Martinus remains an industry leader in rail construction.
---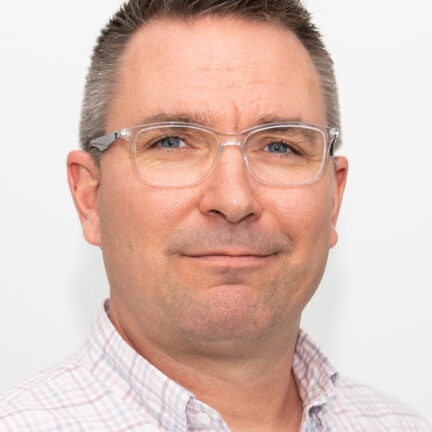 Ryan Dodd
Board Member
Ryan Dodd is the General Manager – Infrastructure for John Holland's Queensland and Northern Territory operations. He is a global engineering construction executive with 20 years of domestic and international experience, overseeing large-scale projects and multidisciplinary teams.  A highly versatile leader, Ryan is a strong advocate for mental health and wellbeing. This is a strategic priority and a day-to-day focus in his current role, where he is committed to building and supporting an inclusive and sustainable industry.
---
Adam Edwards
Board Member
Adam Edwards is the co-owner and Managing Director of Bielby Holdings and is responsible for the overall leadership and strategic direction of Bielby.  He has previously held senior executive roles at ASX listed Monadelphous Group Limited including General Manager of the Engineering Construction and Marine Divisions as well as Director of Zenviron, a specialist engineering, procurement and construction contractor in the Renewable Energy sector. Adam holds a Bachelor of Engineering (Civil) and has an exemplary track record in the delivery of complex multi-disciplinary projects in the Infrastructure, Transport, Mining, Oil & Gas and Water sectors across Australia and throughout Asia.
---
Gary Georgiou
Board Member
Gary has been working in the Civil Infrastructure Industry for the past 25 years where he has experience across various senior project leadership and business roles. Gary's experience includes working on projects in varying size and complexity along the East Coast of Australia including highways, complex bridges and marine. Gary is currently the Eastern Region Executive General Manager overseeing all operations for Georgiou Group on the East Coast.
---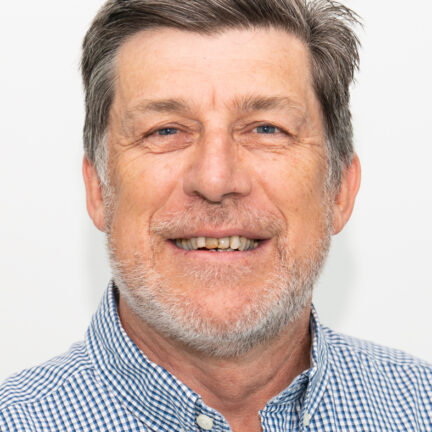 Dale Gilbert
Board Member
Dale Gilbert has been a previous board member of Queensland Major Contractors Association. Dale is the General Manager Infrastructure at Ghella for the last six and a half years. Dale has thirty years experience working in the building, civil, mining, and large scale infrastructure in locations as diverse
as Peru, Jamaica, Indonesia, New Zealand, and all mainland states and territories in Australia. These international experiences as well as local knowledge have been used to ensure success for Ghella in the Australian marketplace, most recently with Ghella being in the team delivering the Cross River Rail TSD project.
---
Hollie Hynes
Board Member
Hollie is the General Manager for Roads at Laing O'Rourke. With over 15 years' experience spanning road and rail infrastructure, oil and gas, commercial buildings and airports in Queensland, New South Wales and the Northern Territory, Hollie has thrived in diverse arenas, driving exceptional outcomes across the project lifecycle under a variety of contract models. Her passion for a sustainable built environment and driving better health and wellbeing outcomes has always been at the fore, from her roles on-site in engineering and delivery through to corporate, strategy development and senior management.   A strong advocate for the benefits of collaborative behaviours supported through collaborative procurement and contracting models, she is passionate about building a better industry for the future; an industry that seeks to collaborate, innovate, and drive sustainable outcomes, that nurtures the health and wellbeing of its people, and is diverse and inclusive at its core, because it is the right thing to do. Hollie holds a Dual Degree (Environmental Science and Genetics), a Graduate Certificate in Executive Leadership and is committed to ongoing learning through the completion of her MBA.
---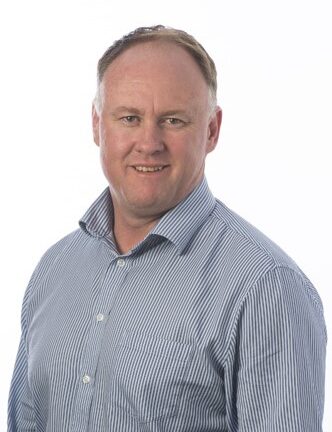 Will MacDonald
Board Member
Will MacDonald is the General Manager Northern Region for Seymour Whyte. With over 25 years' experience in the construction industry, Will has been involved in the delivery of major infrastructure along Australia's eastern seaboard – from Sydney, New South Wales to Cairns in Far North Queensland. Will has held senior Project Management and Corporate leadership roles at Abigroup, Lendlease, and now at Seymour Whyte and holds a Bachelor of Engineering (Civil).
---
Carl Titchmarsh
Board Member
---
Daryl Young
Board Member
With over 30 years of construction management experience and having held senior executive positions, including Managing Director, Board Member, Operations Manager and Regional Manager for multi-national and international construction corporations over that time, Daryl provides proven success in maximising operational performance, building highly functional delivery teams and improving delivery outcomes. He has a comprehensive knowledge of commercial construction processes, from design and contract management through to site and project management. Daryl can grasp the details of technically complex contracts to tailor business solutions and mobilise the required resources to meet business requirements safely. Daryl is passionate about providing an inclusive team environment; focusing on creating a collaborative and interactive culture within his teams and clients ensures projects are delivered successfully, efficiently and with best-for-project outcomes.
---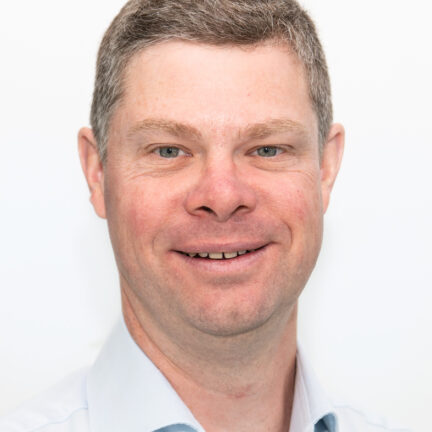 Andrew Chapman
Chief Executive Officer
Andrew is a civil engineer with a wide diversity of experience covering the entire project lifecycle from planning through design and construction and into operations and maintenance.  Andrew has worked within key client organisations (DTMR & Transport for Victoria) as well as for major contractors such as Seymour Whyte, Theiss and Leighton, and with engineering organisations such as Transfield Services and GHD. Having been involved in major projects through planning and design and into delivery and then operations and maintenance, Andrew brings a unique blend of experience and industry perspective to the CEO role at QMCA.  Andrew is also a former President of Engineers Australia in Queensland. Having held executive roles with major companies within the engineering and construction sector, Andrew formed ARC Strategic Solutions. ARC Strategic Solutions provides strategic growth, business development and strategy and project development services to the engineering, infrastructure and energy sectors.
---
Lorelei Broadbent
Secretariat
Lorelei Broadbent is a specialist provider of Association Management services and has spent her entire career working with over 100 Associations to improve all aspects of their administration, management and events.  She has an Associate Diploma of Business (Management) and a Certificate in Association Management.  She is the co-founder and Director of Agenda Management.
---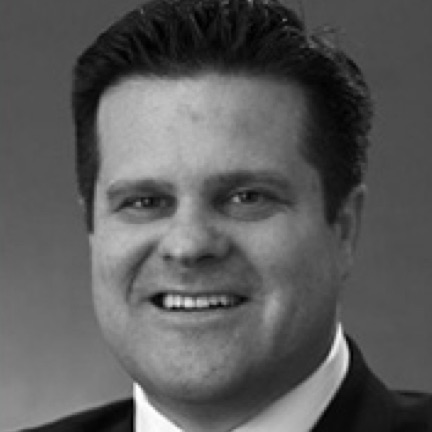 Michael Creedon
Minter Ellison - Probity Lawyer
Michael is a partner with Minter Ellison Lawyers with over 24 years experience in the engineering and construction industry, including 8 years as a practicing civil engineer both in Australia and the UK. He specialises in major construction, engineering and infrastructure projects across a broad range of industry sectors, and is involved in various industry organisations.