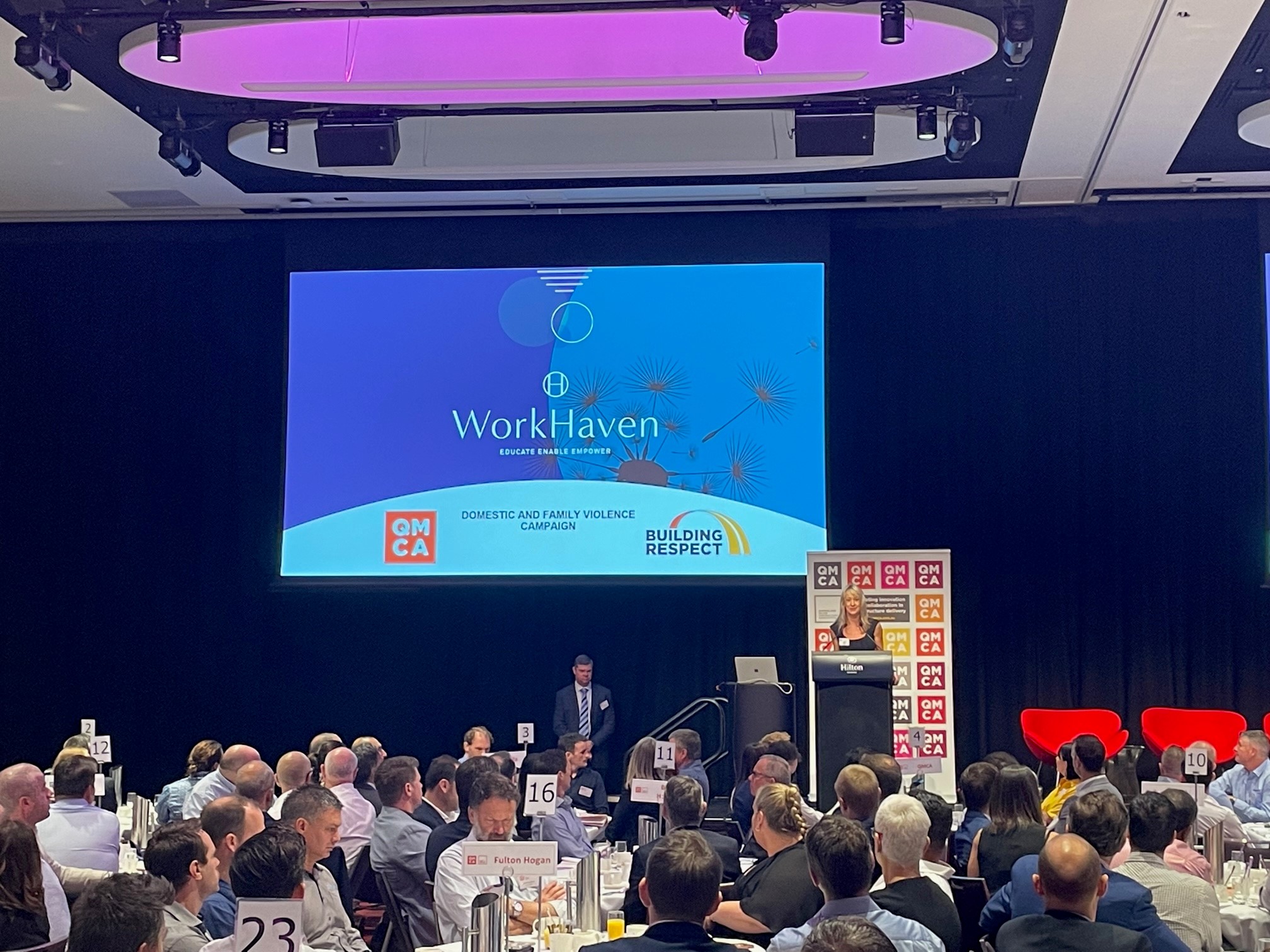 This week, the Queensland Major Contractors Association (QMCA) on behalf of the major civil construction industry is launching an awareness and support campaign called Building Respect to reduce the incidence and impact of Domestic and Family Violence (DFV).
Led by the QMCA, Building Respect is an awareness campaign and comprehensive suite of training materials intended to address Domestic and Family Violence (DFV) across its members within the Queensland construction industry.
The statistics outlining the issue of DFV in Australia are sizeable and unacceptable. 1 in 4 women over the age of 15 is impacted, and on average, 1 woman per week loses their life to DFV. As a male-dominated industry, the QMCA recognises it is important that we take a leadership position on the issue and provide information and resources for those in need.
Andrew Chapman, QMCA CEO said "We recognise the industry needs to step up and take action on this topic" he said, "we want to ensure those who are impacted receive support and people who are concerned about their behaviour or behaviours they witness seek the assistance they need to address domestic and family violence. We encourage everyone to get involved as we can all make a positive difference".
The campaign has been developed by WorkHaven, an organisation that supports workplaces to address DFV. WorkHaven CEO, Jo Mason, said "It is good to see the QMCA taking a lead to bring this message home to the Queensland construction industry", She said "we have developed a range of relevant and meaningful resources to support the industry to take effective action in the prevention of DFV".
The campaign includes a website, which includes information, resources and videos. It is aimed at people who are directly impacted by DFV, those who are providing support to a person and people who are concerned about their own behaviour or the behaviour they see in others. To find out more, please visit www.buildingrespect.com.au .