QMCA Networking Breakfast 15 November 2019: Behind Closed Doors: Insights from Queensland infrastructure sector evaluation panels
15 November 2019 @ 7:00 am

-

9:00 am
Behind Closed Doors: Insights from Queensland infrastructure sector evaluation panels
Come and join us at the last breakfast for the year where we will delve behind the probity curtain and get genuine insights from Queensland's leading infrastructure clients.  Together with Aurora Marketing, QMCA has been undertaking a research project aimed at providing Queensland's construction sector with valuable feedback on what buyers are looking for in their tenders and some helpful guidance for your future bids.
Behind closed doors, what is it that Queensland infrastructure client evaluation panels discuss?
What particular processes do they follow and just how do they score a major project submission to make the ultimate decision?
What are major contractors doing well and what could be done better?
For people who work with panels, it is imperative to understand the structure, processes, responsibilities and nuances of how they work, and how the panel makes their decision. The end result is ultimately a better pitch and a winning score.
Working on major projects concurrently, one of the things Leann does as part of her research is to formally interview evaluation panel representatives. Recently having undertaken a joint research project with QMCA on behalf of members, Leann will share the key insights uncovered during the research from more than a dozen of Queensland's major infrastructure clients. This joint research project has been compiled for all members and is entitled
Behind Closed Doors: Insights from Queensland infrastructure sector evaluation panels. The findings aim to provide Queensland's construction sector with valuable feedback on what buyers are looking for in their tenders and some key takeaways for bidder in their future submissions.  
Guest Speaker: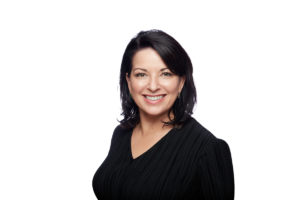 Leann Webb
Managing Director, Aurora Marketing
Leann started Aurora Marketing in 2001, creating a niche in tender and submission management. Since then, she has worked with the who's who of Australian companies on an array of tenders and proposals that has spanned every state of Australia, and several other countries. Her project experience covers everything from rolling stock and rail, to tunnels, toll roads, bridges, water, schools, hospitals, prisons, defence bases, ports, airports and virtually every type of infrastructure you can imagine.
Her team supports all kinds of organisations from top tier contractors and defence primes, through to not-for-profits and even government agencies, and they work on tenders of all sizes from small scale procurement of a few hundred thousand dollars of revenue up to contracts valued in the tens of billions.
In a nutshell, Aurora Marketing works with project teams to help translate their solution into a persuasive and compelling submission. They help teams keep their focus on the client and hone their messaging to resonate with the evaluators, and manage the production of the submission including writing, formatting and design. They have an astonishing track record of 98.5%, which they credit to their own comprehensive tender system of tools, processes and precedents, along with their formidable competitiveness.
Leann has spent several years interviewing experts on the client-side of bids so she can understand how evaluation panels work in theory and in practice. Following on from this, Aurora Marketing has continued this research on behalf of QMCA members to delve behind the probity curtain to obtain genuine insights from Queensland's leading infrastructure clients.
A panel discussion will follow Leann's presentation.  The panellists including Leann are:
Paul Coughlan
Project Director
Brisbane Airport's New Parallel Runway
Paul is the Project Director for Brisbane Airport's New Parallel Runway (NPR) and has overall responsibility for the successful delivery of this $1.3 billion project. He heads up a Client Team of in excess of 50 staff.  Paul has guided the project since its inception in December 2004 and has been responsible for overseeing the planning, feasibility studies, gaining all regulatory approvals, developing the procurement strategy, tendering and contracts award and the construction delivery.  Phase 1 works (Dredging & site reclamation) was successfully completed in June 2015 on schedule and under budget. The phase 2 design and construction which addresses 3 contracts (Seawall & site access; Dryandra Road Underpass; Airfield) has been ongoing since January 2015. The Dryandra Road Underpass was opened to traffic on 2 October 2018. The new runway construction will be predominantly complete by Christmas 2019 with operations beginning in mid-2020.
Reese Deaves
Director, Civil Infrastructure
Pensar
As Director – Civil Infrastructure at Pensar, Reese manages highly complex and large-scale infrastructure projects taking ownership and responsibility for successful client delivery. Working within the public and private sector Reese has become an experienced manager delivering highly prestigious projects for a wide range of engineering clients that has involved his input from initial conception through to the end of maintenance periods.  With over twenty-five years of experience in the engineering, construction and management of major projects, he has a thorough knowledge of all construction processes and the requirements for managing all facets of a thriving business. Reese is a Chartered Professional Civil Engineer with extensive experience in design and construction of civil and structural engineering projects in both Australia and the United Kingdom.
Amanda Yeates
Deputy Director-General, Infrastructure Management & Delivery
Department of Transport and Main Roads
As Deputy Director-General, Infrastructure Management and Delivery, Amanda oversees the delivery of the integrated program of infrastructure projects and the maintenance and operation of the state controlled road network. This includes delivery of Transport and Main Roads' (TMR) record $23 billion program of works over four years. Amanda was appointed to the Deputy Director-General role and the Executive Leadership Team in July 2018. Prior to this appointment, Amanda held the positions of General Manager (Program Delivery and Operations) and Regional Director (North Coast and Wide Bay Burnett).  As Deputy Director-General, Infrastructure Management and Delivery, Amanda provides leadership and direction to the four branches – Engineering and Technology, Program Delivery and Operations, RoadTek and New Generation Rollingstock.  Amanda is a passionate advocate and supporter of workforce diversity and is committed to fostering an environment and culture that supports a vibrant, diverse, collaborative, safe, rewarding and high-performing workplace. As Chair of the TMR Safety, Health and Wellbeing Governance Committee, Amanda is dedicated to the physical, mental and emotional wellbeing of all staff across the department.
REGISTER NOW AS THIS EVENT WILL SELL OUT!