Future Brisbane Breakfast Event
18 October 2019 @ 7:00 am

-

9:00 am
Brisbane is on the cusp of significant growth, and more than ever it is important that we correctly plan and deliver growth sustainability, retaining the cities uniqueness, character and liveability we all enjoy.  Join QMCA, Lord Mayor Adrian Schrinner and a host of industry experts as we look at the key opportunities and challenges that face the River City as it grows and matures into a truly global city.  Including a keynote address from the Lord Mayor, who will be discussing, amongst other things, his plans for green bridges, changes to Victoria Park, the proposed SEQ City Deal and the Olympics. Following his speech, The Lord Mayor will take part in a panel discussion along with industry experts in the planning, urban development and community engagement arenas with discussion focused on the infrastructure that Brisbane will require to grow into a truly new world city.
Sponsored by:
Cr Adrian Schrinner
Lord Mayor of Brisbane
Adrian Schrinner became Lord Mayor in April 2019 following the retirement of Graham Quirk. As well as being one of Brisbane's youngest ever Lord Mayors he came to the role with significant on-the-job experience, having previously served as Deputy Mayor for eight years, and as a Councillor since 2005.  Before becoming Lord Mayor, Cr Schrinner was the Chair of Council's Public and Active Transport Committee. In this role, he had special responsibility for managing the Brisbane Metro project and ensured that the project was fully funded and shovel ready.  Prior to this, he was the Chair of the Infrastructure Committee, where he was responsible for the successful delivery of many major projects including the $1.5 billion Legacy Way Tunnel and the New Farm Riverwalk. Cr Schrinner lives in the suburb of Carindale with his wife Nina and their four young children.  Both as Lord Mayor and as a dad, his goal is to ensure the Brisbane of tomorrow is better than the Brisbane of today.  A big part of his agenda is building the infrastructure our city needs as it grows and protecting our fantastic lifestyle and green space.
Panel Members
Matthew Mackey
National Director – Cost & Commercial
Arcadis
Matthew is the National Director of Arcadis' Cost & Commercial team and the founder of industry networking group – Property Leaders Brisbane.  He is a recognised commercial leader with extensive local and international cost management expertise, developed over 20-years in the construction industry.  Matthew has lived in Brisbane for almost 10 years and has worked on a diverse number of projects across Australia, including the Brisbane International Cruise Terminal, Auckland Airport Second Runway Expansion, and Sydney Metro.  He is genuinely passionate about the built environment – particularly in terms of improving collaboration and productivity within the industry and how data and digital technology can provide a positive impact on the construction industry.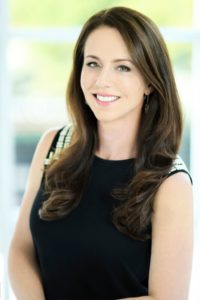 Rebecca Michael
Head, Public Policy
RACQ
The RACQ is the peak advocacy body for Queensland road users and represents over 1.7 million members covering 50% of Queensland household.  In her role, Rebecca oversees research and develops and advocates for policy to promote safe, affordable and sustainable mobility, both now and into the future.  Rebecca has worked in the transport and infrastructure policy sector for several years and has delivered a diverse range of research, transport, infrastructure and economics projects and policies that focus on improving transport system outcomes to benefit Queensland.
Julie Castle
Managing Director/Founder
Struber
Julie established an energised engagement, communications and creative consultancy in 2014. Working exclusively for the infrastructure sector, Struber supports the planning and delivery of projects in the areas of transport, health, education and property development.  She offers a unique insight and understanding of the opportunities that development provides cities, looking through the lens of stakeholder interfaces, community connectivity, behavioural change, and the future of transport.  Julie ensures communities are part of the decision-making process and drives a culture of thinking that puts the customer at the centre of every solution.
REGISTER NOW AS THIS EVENT WILL SELL OUT!