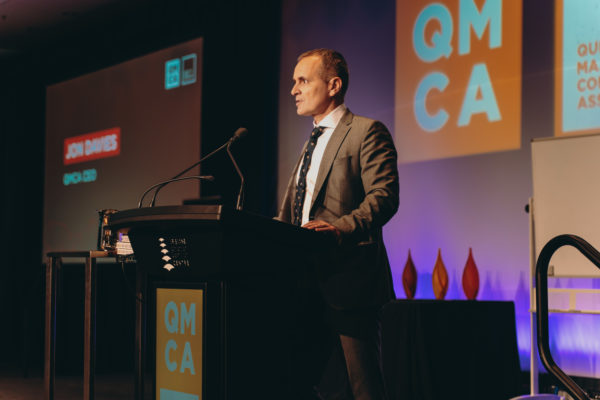 Earlier this week we shared an article published in the Australian Financial Review that highlighted some of the many issues facing our industry and we made the bold claim that QMCA is working to find solutions.
And we are. Across the last 12 months and into the future we are working hard to address the key issues impacting the construction and infrastructure sector.
Contract Terms – Working with asset owners to identify areas for improvement and drive collaborative contracting through the use of collaborative contacts such as NEC4
Truth and Reconciliation – Improving culture in construction and increasing collaboration between consultants and contractors
Client Engagement – Building strong relationships with major clients such as Brisbane City Council, Sunwater, SEQ Water, The Department of Transport and Main Roads
Industry Leadership – Participating in key stakeholder forums such as the Infrastructure Industry Steering Committee
Working Groups – Our working groups are driving research and policies across Resources, Safety, IR, Future Industries, Technology, Design & Innovation.
Submissions – Providing key feedback and recommendations to all levels of government on policy settings across areas relevant to our members such as procurement, investment, industrial relations and more
Political Engagement – From attending meetings with federal ministers in Canberra to being part of the Queensland state budget lock-up, we have ensured your voice is heard in the corridors of power
Advocated for positive project outcomes – We've actively supported investment in infrastructure and initiatives that will create a sustainable industry such as supporting and shaping the SEQ City Deal, SEQ Olympic Bid and Intragovernmental Agreement on Inland Rail
Invested in The Future – Through our support of Constructionarium Australia we have helped create a pathway for young professionals to gain real project experience
To maintain this level of activity, we need your continued support. This could take the form of commenting on and sharing our posts, joining a working group or partnering with us for one of our events.
We all know that the industry faces many problems, but real and lasting change is achievable if we all work together.