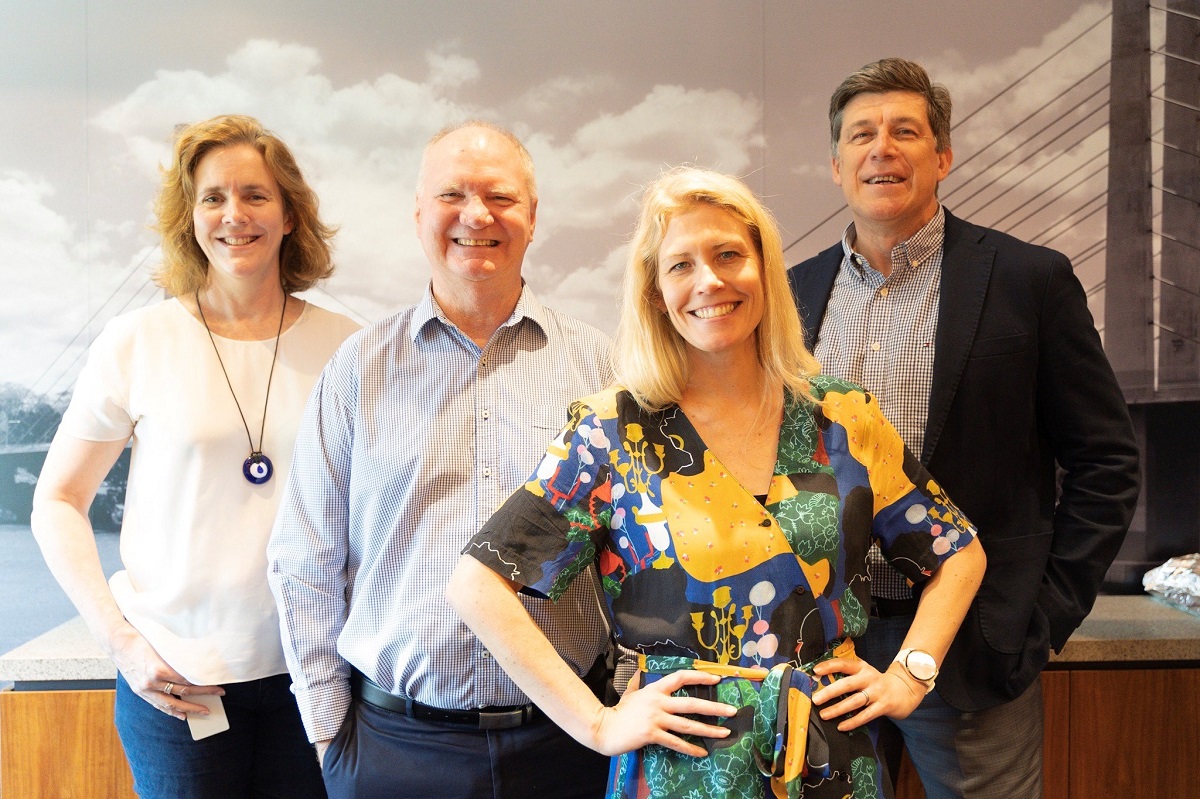 Following today's AGM, QMCA is delighted to announce the appointment of a new Chair and board members, with John Kirkwood of Seymour Whyte appointed to chair the Association's board and Monica Chaplin of John Holland elected Deputy Chair, Dale Gilbert elected Secretary and Gillian White elected Treasurer.
On his appointment, Mr Kirkwood acknowledged the importance of the role: "I am delighted and humbled to have been elected Chair of QMCA. As an association, we have an essential role to play in advocating for and championing our industry. As we head into 2020, we have reasons to be optimistic about the future of our industry in Queensland as major projects such as Inland Rail, Cross River Rail, Brisbane Metro and upgrades to the M1, Bruce Highway and essential water infrastructure development begin in earnest."
"We will also see local and state elections contested. As an association will use the opportunity to ensure that the infrastructure needs of Queenslanders are campaigned for so that we have in place the roads, rail, airports and ports needed to move people, resources and goods around the state and globe."
Mr Kirkwood thanked outgoing Chair, Dan Woolcott for his efforts over the past year, "On behalf of QMCA I would like to thank Dan for his leadership, commitment and support shown for our industry."
"As can be seen in our annual report, QMCA has achieved great things in 2019, increasing our voice, industry engagement and collaboration with government and private clients and Dan played a huge part in that success."
Joining the board are new members, Dale Gilbert of Ghella, Anthony Birkett of Monadelphous, Tino Ferrero of Lendlease and Mark Taylor of McConnell Dowell.
"I would also like to take the opportunity to welcome Dale, Anthony, Tino and Mark to the board. 2020 will be another important year for our industry and each board member has a vital role to play alongside CEO, Jon Davies, to advocate for our sector and ensure that QMCA builds on its recent successes and continues to provide value to our members."
The full board of QMCA is:
Chair: John Kirkwood, Seymour Whyte
Deputy Chair: Monica Chaplin, John Holland
Secretary: Dale Gilbert, Ghella
Treasurer: Gillian White, CPB
Board Member: Paul Milne, Laing O'Rourke
Board Member: Ivor Peries, Clough
Board Member: Jarrod McHugh, Decmil
Board Member: Mark Angove, BGC
Board Member: Brett Smiley, Fulton Hogan
Board Member: Tino Ferrero, Lendlease
Board Member: Anthony Birkett, Monadelphous
Board Member: Terry Waterson, BMD
Board Member: Jose Antonio Sanchez, Acciona
Board Member: Mark Taylor, McConnell Dowell