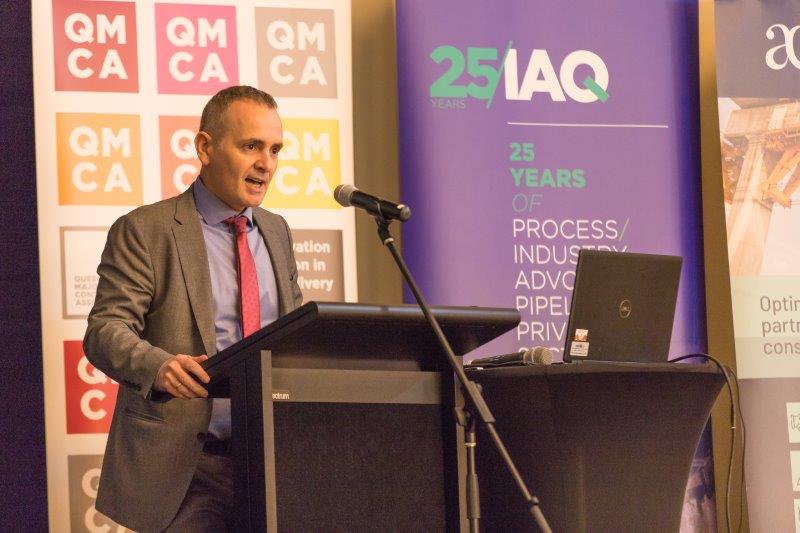 Hot on the heels of the chaos caused by the Palaszczuk Government's apparent last-minute intervention in Brisbane Metro, QMCA is dismayed to learn of more delays to infrastructure planning and procurement, this time impacting on water security in Regional Queensland.
Sunwater's $350M Rookwood Weir project has been sent back to the drawing board purportedly as a result of rising costs, and the usual federal and state blame game. Unfortunately for the Queensland Government, the spin put out does not mirror the experience of the industry.
QMCA CEO, Jon Davies, "Rookwood Weir is rapidly becoming the latest in a long line of failed infrastructure projects, and it has little to do with rising costs, it is all to do with indecision and mismanagement at the state level and a failure to appropriately engage with industry."
"QMCA has repeatedly offered to work with Sunwater to develop a procurement process for Rookwood that would identify opportunities to improve value in the design and delivery of the project, but beyond some superficial engagement, this offer has largely been ignored."
"Material cost increases, if indeed there have been any, could largely have been avoided if Sunwater had awarded the project as originally intended, 12 months ago. Instead, we are heading back to the drawing board, and the people of Central Queensland are further away than ever from a solution."
The situation at Rookwood Weir mirrors the much wasted time and effort associated with SEQ Water's Lake McDonald Project. SEQ Water invited expressions of interest from contractors to tender for the project in early 2019, shortlisting contractors to undertake full bids shortly thereafter. Unfortunately for all parties, there was no funding allocated for the project in the 2019 budget, save $9m for further planning, and no funding for the project in the forward estimates.
"Contractors have been called to tender for a major project and have invested millions of dollars in doing so, so you can only imagine the frustration in the industry that a full tender process has been undertaken with the project having zero likelihood of going ahead."
"We are in the business of constructing essential infrastructure for Queensland, not for providing tenders costing millions of dollars for fun. It is unacceptable for the industry to bear the costs of such an outlay when there was never any funding in place for its delivery," said Mr Davies.
The farcical chain of events highlights the challenges faced when working with certain Government Owned Corporations.
"Sadly, many GOCs have insufficient people and expertise to manage major projects. Rookwood Weir and Lake McDonald highlight this perfectly. We have raised this concern with the Government on many occasions but to no avail. No entity in the private sector could get away with repeatedly wasting millions and millions of dollars of other people's money but just considering Metro and Lake McDonald, the government has wasted enough money to build a number of small schools," said Mr Davies.