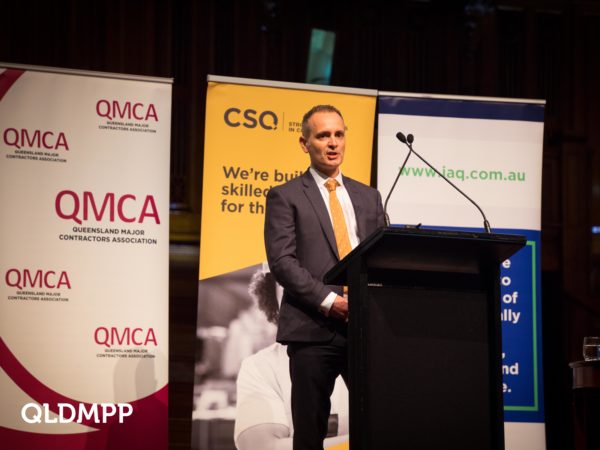 Queensland Major Contractors Association has launched the Collaborate to Innovate Construction Summit with a call to private and public sector stakeholders to register their interest to be part of shaping the future of the delivery of major infrastructure projects.
Launched following the release of the 2018 Major Projects Pipeline Reports, QMCA CEO, Jon Davies, said that the summit was designed to get key stakeholders together to drive innovation across the delivery of the state's $40bn project pipeline.
"The purpose of the summit is clear, for senior industry stakeholders to identify opportunities for improved collaboration across the lifespan of major projects that will provide a platform for greater innovation and improved productivity in project delivery."
"It is in the interests of each of us to ensure that projects are planned, funded and delivered as efficiently and economically as possible, so that they can benefit the long-term growth and prosperity of Queensland.
"As a state we cannot compete with the financial muscle of New South Wales and Victoria, but we can do what Queenslanders do best and do things differently. That involves invoking a spirit of collaboration backed up by real action and the Collaborate to Innovate Construction Summit is the first step, said Mr Davies.
Interested parties can register for updates about the summit by completing the form below. QMCA will contact people as the details, agenda and format are finalised.
QMCA President, Peter Anusas, believes that the summit will mark a seismic shift in the ability of the industry to plan for the future. "If we are serious about our industry and its long-term health and sustainability we have to come together to shape the future."
"Change is made by the people who turn up and I would encourage anyone who genuinely wants to collaborate, to drive change and to be part of ensuring that our sector continues to thrive to register their interest in being part of the summit."