CBUS Super Fund Project of Year Over $100m Award
This award recognises the best project delivered over $100m in Queensland and should showcase design and delivery.
Cbus Superfund Project of Year Over $100m
To be eligible for the QMCA Cbus Superfund Project of the Year Over $100m Award, entrants/entries must adhere to the following criteria:
Entrants must be a current QMCA member.
The idea/concept must have been applied/constructed/executed in the last two years.
Entrants must be based or have an office in Queensland.
The project in which the innovation has been conducted must be located in Queensland.
The submitted idea/concept must demonstrate innovation in excellence within the civil infrastructure sector. Please note this includes industrial and resource projects but excludes residential or commercial building projects.
By submitting an entry, copyright for use of all entry materials is assigned to the QMCA.
If your application does not fit the above criteria, it may be eligible for another QMCA Award.
AWARD CRITERIA
Please CLICK HERE to download the criteria for each award.
AWARD TIMINGS
Expressions of Interest – 1 September to 6 October 2023 – COMPLETED
Submissions – 23 October to 30 November 2023 – A more detailed submission including project overview and imagery to match against the Award criteria and submitted via QMCA Website or via email to media@qmca.com.au
Judging – 1 December to 15 December 2023
Finalists Presentations – 15 December 2023 – 15-minute presentation and 10-minute Q&A with the Judging panel.
Awards Event – Friday 16 February 2024
AWARD SUBMISSIONS
This year the award submissions comprise three elements:
Part 1 – Online Expression of Interest – 1 September to 22 September 2023 –COMPLETED
Part 2 – Submissions – 23 October to 30 November 2023 – A more detailed submission including project overview and imagery to match against the Award criteria and submitted via QMCA Website. Comprising no more than 500 words using the Submission Form on the relevant award page, your award submission should represent achievements that showcase innovation and excellence in the Queensland civil infrastructure sector and files can be submitted as part of the entry submission.
Part 3 – 30 minute panel interview and Q&A – 15 December 2023
A 30-minute panel interview will be held with the judges for your nominated category from 9 January 2023. It will comprise a 15-minute presentation to the judging panel followed by a 15-minute Q&A.
Don't miss your opportunity to be recognised!
Winners will be announced at the QMCA Innovation and Excellence Awards Luncheon on Friday 16 February 2024. The awards luncheon is an opportunity to celebrate the achievements of our industry and network with Queensland's leading civil infrastructure operators.
---
Award Submission – Deadline 30 November 2023
We have designed the entry process to be as simple as possible, taking the pressure of complex and highly detailed award entries, as we understand that at this time of year, you are facing numerous tenders and EOI deadlines for major projects across Queensland and Australia. Therefore, we have limited the entry to a maximum of 500 words (3,000 characters), enabling you to provide an overview of the project in relation to the criteria.
Whilst it is limited to 500 words, if you feel you need another 100 don't worry! Additional information such as renders, videos, photography, media coverage, supporting documentation can be provided via a share service such as WeSendIt, OneDrive etc. with links and, if needed, passwords to media@qmca.com.au
2023 QMCA Award Submission Form - Deadline 30 November 2023
2023 Awards Entry Form
---
Award Supporter
This award is supported by Cbus Super Fund.
---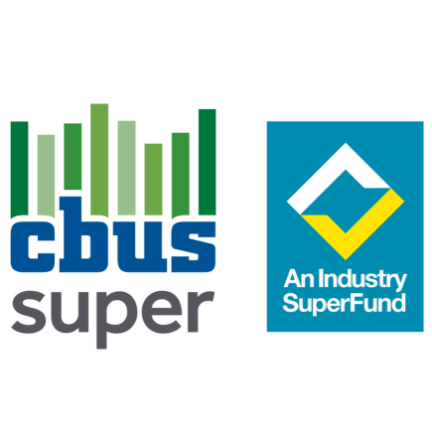 Cbus Super Fund
Project of the Year $100m+ Award Sponsor
Cbus is the leading Industry Super Fund for the building, construction and allied industries.
As one of Australia's largest super funds, Cbus is passionate about providing strong retirement outcomes for members and helping employers manage their business superannuation needs.
Established in 1984, Cbus is run only to maximise returns to members, and not profit to shareholders.
With $65 billion in funds under management (as at June 2021), Cbus invests back into your industry, creating jobs and stimulating economic growth through our subsidiary company Cbus Property Pty Ltd*.
Cbus is proud to sponsor the QMCA Innovation & Excellence Awards and specifically congratulates the winner of the Project of the Year above $100 million Award.
*Cbus Property Pty Ltd is a wholly-owned subsidiary of Cbus and has responsibility for the strategic performance and management of Cbus' direct property investments.
Cbus' Trustee: United Super Pty Ltd ABN 46 006 261 623 AFSL 233792 Cbus ABN 75 493 363 262. This information is about Cbus and does not take into account your specific needs or considerations. For more information about Cbus visit www.cbussuper.com.au or call us on 1300 361 784. For more information about Cbus Property visit www.cbusproperty .com.au