Visy Sustainability & Community Award
Visy Sustainability and Community Award
To be eligible for the Sustainability and Community Award, entrants/entries must adhere to the following criteria:
The idea/concept must have been applied/constructed/executed in the last two years.
Entrants must be based or have an office in Queensland.
The project in which the innovation has been conducted must be located in Queensland.
The submitted idea/concept must demonstrate innovation in excellence within the civil infrastructure sector. Please note this includes industrial and resource projects but excludes residential or commercial building projects.
By submitting an entry, copyright for use of all entry materials is assigned to the QMCA.
This award highlights sustainability and/or community and stakeholder engagement in construction. This category includes developments in commercial and contractual sustainability, infrastructure design and environmental and material use, community programs, local content initiatives and workforce engagement programs.
AWARD CRITERIA
Please CLICK HERE to download the criteria for each award.
AWARD TIMINGS
Expressions of Interest – 1 September to 6 October 2023 – COMPLETED
Submissions – 23 October to 30 November 2023 – A more detailed submission including project overview and imagery to match against the Award criteria and submitted via QMCA Website or via email to media@qmca.com.au
Judging – 1 December to 15 December 2023
Finalists Presentations – 15 December 2023 – 15-minute presentation and 10-minute Q&A with the Judging panel.
Awards Event – Friday 16 February 2024
AWARD SUBMISSIONS
This year the award submissions comprise three elements:
Part 1 – Online Expression of Interest – 1 September to 22 September 2023 –COMPLETED
Part 2 – Submissions – 23 October to 30 November 2023 – A more detailed submission including project overview and imagery to match against the Award criteria and submitted via QMCA Website. Comprising no more than 500 words using the Submission Form on the relevant award page, your award submission should represent achievements that showcase innovation and excellence in the Queensland civil infrastructure sector and files can be submitted as part of the entry submission.
Part 3 – 30 minute panel interview and Q&A – 15 December 2023
A 30-minute panel interview will be held with the judges for your nominated category from 9 January 2023. It will comprise a 15-minute presentation to the judging panel followed by a 15-minute Q&A.
Don't miss your opportunity to be recognised!
Winners will be announced at the QMCA Innovation and Excellence Awards Luncheon on Friday 16 February 2024. The awards luncheon is an opportunity to celebrate the achievements of our industry and network with Queensland's leading civil infrastructure operators.
---
Award Submission – Deadline 30 November 2023
We have designed the entry process to be as simple as possible, taking the pressure of complex and highly detailed award entries, as we understand that at this time of year, you are facing numerous tenders and EOI deadlines for major projects across Queensland and Australia. Therefore, we have limited the entry to a maximum of 500 words (3,000 characters), enabling you to provide an overview of the project in relation to the criteria.
Whilst it is limited to 500 words, if you feel you need another 100 don't worry! Additional information such as renders, videos, photography, media coverage, supporting documentation can be provided via a share service such as WeSendIt, OneDrive etc. with links and, if needed, passwords to media@qmca.com.au
2023 QMCA Award Submission Form - Deadline 30 November 2023
2023 Awards Entry Form
---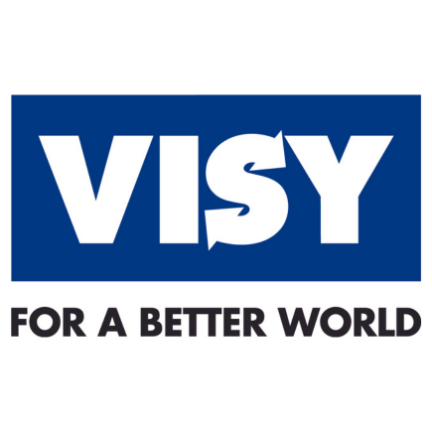 Visy
A global leader in packaging and resource recovery
Visy is a global leader in packaging and resource recovery and has been a pioneer in sustainability since our inception.
We're proud that sustainability sits at the centre of our operating model.
We're committed advocates on some of the bigger issues that make a difference to us, our customers and our communities: from pushing for more sustainable manufacturing approaches, to creating better economic futures for regional communities.
Our innovation, manufacturing and logistic capabilities are organised around an integrated closed loop. Together, they give life to tailored solutions that deliver enduring value for our customers, partners and communities.
In business for over 70 years, we operate in more than 140 sites throughout Australasia and have trading offices across Asia and Europe.
With over 7,000 employees, our innovative approach provides end-to-end solutions for our customers' needs across paper, primary packaging, fibre packaging, packaging supplies and consumables, point of sale displays, automation, materials handling, logistics and recycling.